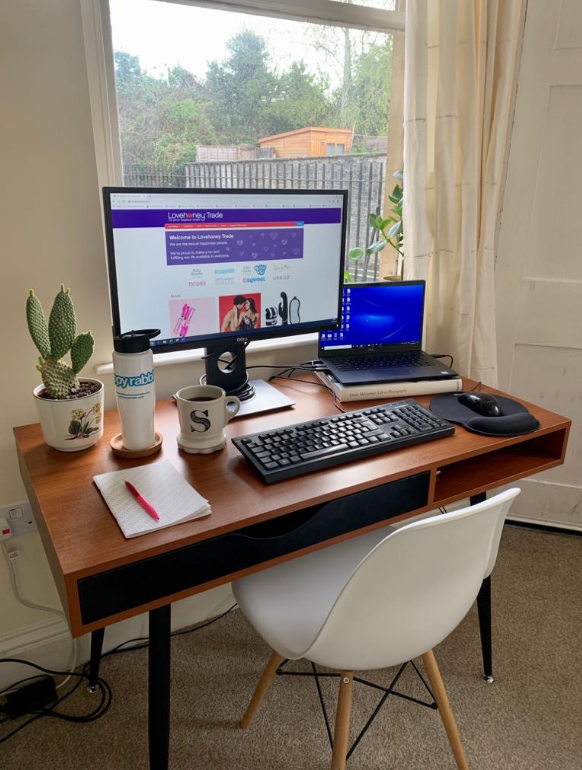 28 July 2020
It is a fact that the world is perpetually changing, with new discoveries happening each day which change the way people view the world. One of the most effective ways of dealing with change is through ongoing learning.

Sexual wellness brand Lovehoney understands that learning is a vital tool for personal and business growth. So, they have been dedicating an hour of company time each week to complete a Learning Hour, which quite simply means they are encouraging teams to stop work and take some time out for personal learning.

That might mean reading an educational book or...
22 July 2020
Sexual wellness brand Lovehoney are excited to announce the collaboration between Norwegian sex toy retailer Nytelse and their new podcast campaign.

Through the magic of an iTunes feature image, the podcast's host will be shown immersed in a bath of hot pink happy rabbit vibrators helping to bring the podcast's fun, open personality to life.

Nytelse's Klimaks is a new weekly podcast from sexologist Maria K. Ebbestad, which probes everything to do with sex, featuring a variety of exciting guests and sexperts each week, who discuss everything from masturbation and sex drive,...
15 July 2020
Lovehoney B2B are now shipping the latest additions to its popular Happy Rabbit range, which include the following toys and products:

Happy Rabbit G-spot Stroker
Happy Rabbit Curve Power Motion
Happy Rabbit Realistic Dual Density
Happy Rabbit Orgasm Gift Set

All four of these new products are conveniently waterproof and incorporate all of the powerful sensations the happy rabbit range has to offer.

The Orgasm Gift Set comprises a silky-smooth silicone bullet vibrator and luxuriously light orgasm gel, two of which go hand in hand.

The three new high-tech rabbits...